Congratulations to Zhejiang Deweide Environmental Technology Co., Ltd. for its complete success in participating in the German exhibition
The biennial Frankfurt Industrial Textiles and Nonwovens Exhibition (Techtextil) opened on May 14th, local time at the Frankfurt Exhibition Center, Germany. The Techtextil2019 exhibition lasts for 4 days, and the textile and flexible material processing trade exhibition (Texprocess2019) is held in the same place at the same time.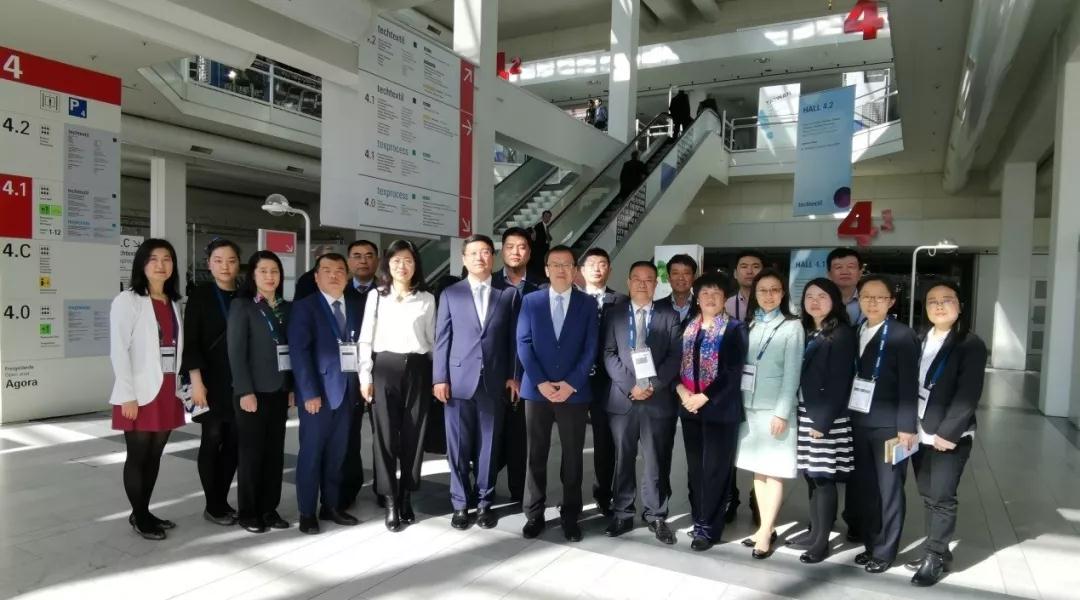 The Techtextil2019 exhibition covers an area of ​​60,000 square meters, with 1,501 exhibitors from 57 countries and regions. There are 421 German exhibitors and 1,080 exhibitors outside Germany, with an international level of 70%. The exhibition has pavilions from 14 countries and regions including Belgium, China, France, and the United Kingdom, among which 111 Chinese exhibitors, becoming the second largest national pavilion after Italy.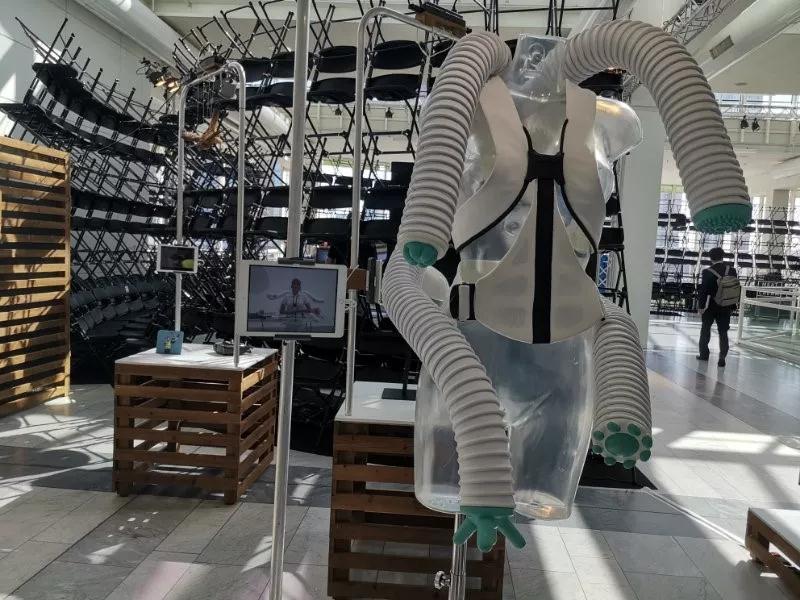 In the exchange process of this exhibition, the products of Zhejiang Deweide Environmental Protection Technology Co., Ltd. have won high recognition from the market.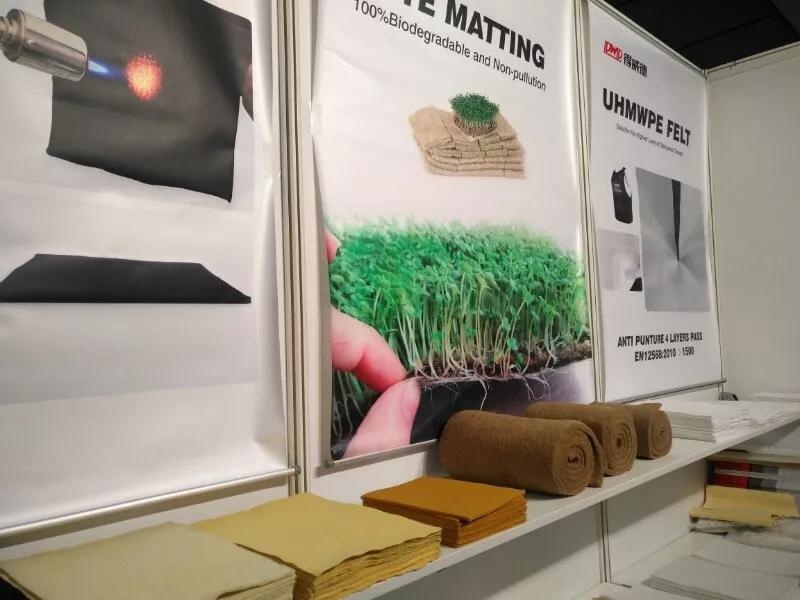 Zhejiang Deweide Environmental Protection Technology Co., Ltd. specializes in the production of needle-punched non-woven fabrics. It has more than 10 years of non-woven fabric production management experience, an excellent team of technical personnel and a complete scientific quality management system. The company has a number of imported equipment from Germany, 120 sets of various looms, 5 needle-punched nonwoven production lines, singeing, hot rolling, dipping, drying, coating and other post-processing equipment. The company can produce a series of high-performance non-woven fabrics, including high-temperature carbon/pre-oxygenated silk felt, American Kevlar/Nomax/PBI felt, Japanese PBO fiber felt, pure natural pollution-free and degradable hemp felt, high-strength anti-stab Cloth, thermal insulation basalt/glass fiber felt and stainless steel fiber felt, etc. By maintaining long-term communication and cooperation with customers, the company designs and manufactures a series of high-quality products and provides customized solutions. The products are widely used in labor protection products, construction, industry, agriculture, automobiles, ships, motor cars and other industries.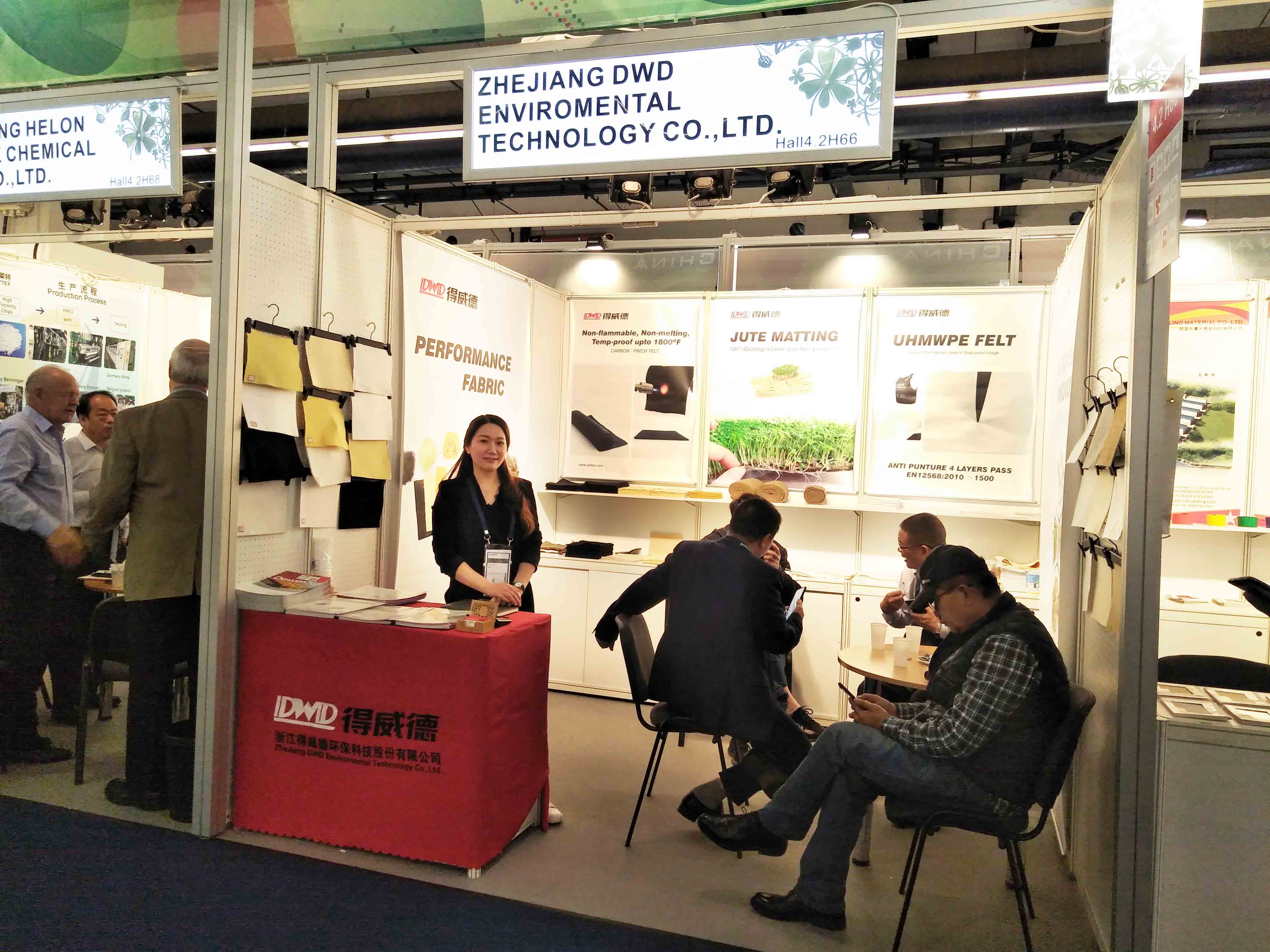 This exhibition focuses on broadening horizons, understanding the market, making friends, and exchanges and cooperation. Our company makes full use of this exhibition opportunity to communicate, communicate and negotiate with customers and distributors who come to visit, which further enhances the company's brand The popularity and influence, as well as a further understanding of the new market in the field of non-woven fabrics, laid a solid foundation for improving its product structure and opening up the market. We will continue to work hard to let more people know our brand-Zhejiang Deweide.